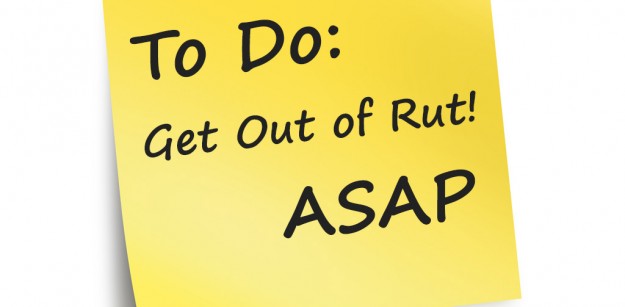 17 Aug

Stuck in a Beauty Rut?
We all have our favorite go to products that we rely on daily but if you feel like your same ole, same ole routine could use a boost, there are a few basic things you might want to consider.
Here are 5 simple tips to help kick that beauty rut to the curb:
SKIN: Exfoliate, Exfoliate, Exfoliate! Your skin looks and feels better instantly when dead skin is sloughed off. Once your skin is clean and fresh your skin care product and make-up can really do its thing. Don't just do your face, give the body a good scrub too for an all-over fresh start.
LIPS: Have a favorite shade of lipstick you don't want to give up? Try adding a slightly tinted or clear gloss over it for an extra pop of color or shine. It's easy to combine with your own gloss but if you want to try something new check out Philosophy Lip Shine. There are a bunch to choose from and most have yummy scents (Cinnamon Buns and Raspberry Sorbet are just a couple).
EYEBROWS: Get your eyebrows done professionally! Eyebrows are so important when it comes to framing the face but unfortunately they're often neglected. For a little bit of an investment you can get a pretty big return. Find some magazine pics of eyebrow shapes you like and take them with you to your appointment.
BODY: Self tanner can start to turn things around in just a few hours. There are so many good ones out there now that provide a subtle hint of color all the way to a deep, dark, just back from the islands look. It's amazing what a little color can do to make you look more healthy and rested. The Tan Towel brand is pretty user friendly.
HAIR: Try a different hairstyle. Mix it up a little, do the opposite of what you normally do. If you always wear your hair down and straight, try curling it or putting it up. If bangs are your thing, try sweeping them to the side and holding the hair in place with a bobby pin. Play around at home when you're in for the night if you feel like you need some time to practice.
Now get to it!